Why choose BrainMaster for your Neurofeedback needs? Click the image above to learn more about our Neurofeedback hardware and software options!
BrainAvatar - The next generation of Neurofeedback
BrainMaster Technologies, Inc is proud to introduce BrainAvatar™, the next generation of EEG and neurofeedback software, available on our Atlantis and Discovery EEG systems. It provides a new standard of excellence, and as with our previous offerings, will become the new standard for comparison for the future of the field of Neurofeedback. It combines all existing BrainMaster capabilities with new features incorporating quantitative EEG (QEEG), peripheral modalities, and integrating assessment with training in a seamless system.
BrainAvatar™ introduces a new level of integration and ease of use to QEEG and neurofeedback. It allows you to work the way you want to work, making work more productive and less stressful for you and for your clients. Click to Purchase

Click to view the BrainAvatar brochure.
---
CIS Basic Feedback Suite
The CIS works with the BrainMaster software to provide 3D visualization capabilities and other human-to-computer interfacing possibilities. Suites of 3D display screens - called "feedback interfaces" - provide quality training experiences by presenting incoming streams of physiological data in pleasing and intuitive to use forms.
BrainMaster in the News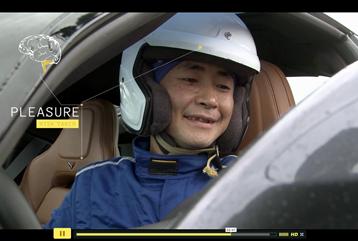 2014 Corvette Stingray and BrainMaster's BrainAvatar's™ exciting collaboration!
Read More
YouTube Neurofeedback Training Videos
BrainMaster Software Downloads and Updates
Brainmaster makes it easy for you to download your neurofeedback software and updates whenever you need them. Choose your software or update below.
Online Knowledge Base
Click Here to View our Online Knowledge Base!
Access to online documentation, manuals, questions and answers, and troubleshooting information about BrainMaster EEG/Neurofeedback Systems.
NeurofeedBack Educational Training

For Neurofeedback training
and workshops visit
Stress Therapy Solutions
AAPB
EEG Vermont
ISNR
New Mind Center
Join the BrainMaster Newsletter
*By subscribing to our newsletter you agree to also be added to our sister company StressTherapy Solutions newsletter to receive training information, workshops and more!